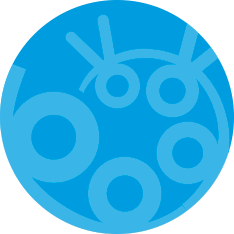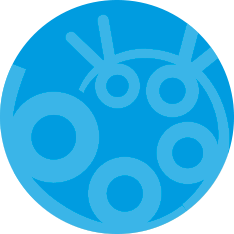 Professional Training Program
instructor course for babies' development in the First-Step method
"First Step" Child development instructors provide therapeutic and training services for babies with normative development – coaching parents, and advancing the baby's sensory-motoric capacities. In addition, instructors learn how to diagnose and treat different types of developmental delays, orthopedic, attention, and communication problems in early childhood and after.
At First Step we provide focused studies in developmental support, diagnostics and therapy. Currently, First Step has trained and certified more than 3000 instructors in the method. Some of these instructors work as part of the staff at First Step; others are employed in private facilities or self employed.
The Curriculum – the First Step curriculum provides a combination of in-depth knowledge in the infant development field, and intensive practical expertise – alongside significant experience of individual learning.
Course structure:
Part 1 – Hands-on experience: how the world looks from the baby's point of view. The first part of the curriculum offers participants a challenging, instructive experience, in which they gain hands-on experience of infant development milestones. It enables participants to encounter the world from the newborn's perspective, and examine how it (and the student) feel from their perspective; what a baby really needs; how senses develop at the physical and emotional levels, and more. This learning approach stems from the way that the First Step method works regarding infants and their physical and emotional world.
Part 2 – Methodical learning: the infant's development stages. This part offers academic-level studies in which participants learn about the infant's development stages.
Part 3 – Guided observation of babies – observing them – but in a different way. Now that participants have learnt how babies feel, and have mastered basic know-how on infant development, they start developing their observations skills. This part enables learning by observations of babies at the First Step center – how babies move in space, how they transition from one stage to the next, when they encounter difficulties and so on. During the joint observations, students learn what to pay attention to, which types of interventions are possible and so on.
Part 4 – Guided Observation: working with babies in the group format. This part features structured study of the practical exercises that we have developed at First Step for parents and babies without special problems. The developmental support approach taught at the Center stresses the importance of working in open "regular" groups of parents and babies. This enables child-parent interaction and offers means of advancing normative development and avoiding future developmental difficulties.
This is the approach that guided development of the exercises and format for working in groups. At this stage, students observe the instructor and the exercises being performed, to achieve understanding of the rationale underlying them.
Part 5 – Observing individual work: how to diagnose and treat developmental delays. This section includes observation of an instructor working with the baby one-on-one, various types of developmental problems, orthopedic problems, attention problems, working with premature babies etc. Observation is accompanied by in-depth learning about specific problems, understanding how to diagnose them and how each problem can be treated.
Part 6 – Observing a developmental support workshop: hands-on experience in working in a group format. Students participate in an entire developmental support workshop at the Center; they see how the workshop is conducted, and enhance their understanding of the First Step methodology.
Part 7 – Internship: personally guided experience in facilitating individual and group classes. Internship at First Step is an integral part of the study program. The Center allows learners to work with the target population – mothers, fathers and babies – both children whose function is normative and those with various delays and problems. Students receive comprehensive training at work.
In the framework of studies, students acquire in-depth understanding of diagnostic processes – enabling graduates to examine babies, identify any problems, and to know which therapeutic direction to choose.
Among others, students learn to diagnose:
The fit between the infants' age and their developmental stage.
Diagnosing the developmental environment, and seeing if it is appropriate for the baby.
Diagnosing the quality of the baby's functioning in his/her specific developmental stage.
Identifying developmental delays, or – children who develop too quickly.
The learning process also addresses individual internal and external processes, broadening students' ability to observe, and to improve therapeutic and methodic approaches.
End of the course – At the end of the course, students receive a Certificate as Instructor in Infant Development.
Course framework
180 online hours + 80 hands on practicum (including brakes)
The program includes theoretical and applied lessons
Course program
Experiential learning about infant development stages
Introductory lectures
Observations at workshops
Observations at private lessons
Facilitating workshops and private classes
Admission requirements:
Personal questionnaire
Individual interview
Class in movement
A written text of one paragraph, describing why the candidate would like to join the course and the reasons why s/he is suitable (the text should be submitted in the candidate's handwriting).
Registration and payment conditions
Please contact: [email protected]